Shelf Label

Solutions
Our platform allows business owners to create a variety of Shelf Labels to attract attention, build trust with price transparency and provide quick links through QR to product information. We also support and deploy Electronic Shelf Labeling systems.
Marketing and Promotion Labels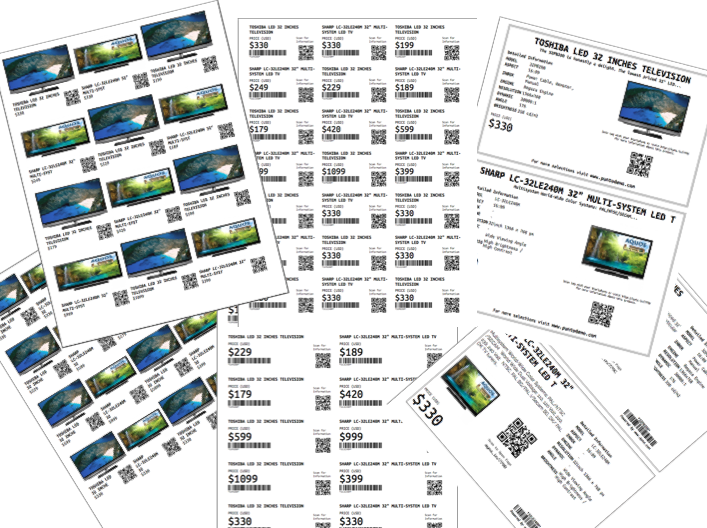 Labels can be created to be used in-store. Additionally system includes several formats that can be used in creating printable catalogs and brochures.
Pricing and Information Labels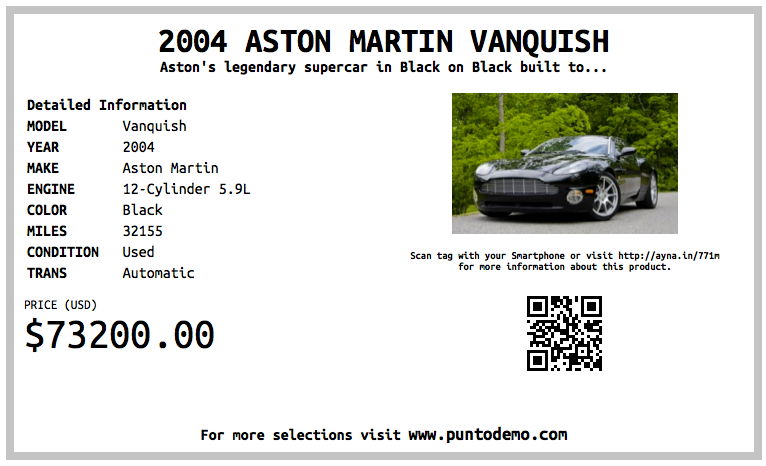 Extra Large labels that are easy to see, can be readily printed from any printer on A4/Letter paper, showing price, sale price, image, description along with a QR to product information page.
We provide consulting, installation and maintenance support for ESL (Electronic Shelf Label) systems form several manufacturers based on your needs.

Advantages of using Electronic Shelf Label Solution:


Eliminates tedious and labor-intensive manual price labeling thus saving time and money.
Price integrity – the price on the shelf always matches the price at the counter.
Enables simple and very quick in store price adjustments (up to 3,500 price changes per minute)
Increases profitability through active pricing strategies.

Use different pricing levels to sell goods at the optimum price relative to demand.
Active use of differentiated pricing through timed price campaigns such as "happy hour"
Can respond faster to competitor pricing strategies.

Prices can be controlled centrally therefore guaranteeing all head office pricing decisions are displayed on the shelf at each store. Huge benefit for national retail chains.
Each electronic shelf label has up to 32 pages that can be used for promotion and or product information purposes e.g. Fly By Points, unit pricing, discounted amount etc.
Can be used as an effective stock control tool – store personnel can check stock levels, re-order points, delivery dates and stacking space directly at the shelf.
Value for money – the return on investment (ROI) is extremely good, in most cases approximately 1 year. We assist with ROI modeling specifically for your business as part of the business case proving why electronic shelf labeling is key for your continued future success.